Regular price
$99.99 USD
Sale price
$99.99 USD
Unit price
per
Sale
Sold out
Our signature product, The Neso 1, is a revolutionary beach tent that is anchored using natural resources such as sand or rocks. The Neso Tent is a lightweight, portable, UPF 50+, water-resistant sunshade that provides a safe and enjoyable home base for your next sunny adventure.
Advertise your business! Contact us at info@neso.com if you're interested in custom branding. (Minimum order quantity of 5 units applies.)
The Skin Cancer Foundation recommends this product as an effective UV protectant.
Sizes and Specs

Neso 1
• Main tent fabric dimensions: 7 ft x 7 ft
• Rust-Proof Aluminum Pole length: 5.5 ft
• Product weight: 4 lbs
• Carrying bag length: 19.5 in

Materials

• Tent Fabric: Water resistant Nylon/Lycra blend with UPF 50+ protection
• Poles: Rust-proof aluminum
Shipping & Returns

Please note the following delivery time frames:

• USA Ground Shipping takes approximately 4-6 business days.
• USA Expedited Shipping takes approximately 2-4 business days.
• International Shipping takes approximately 5-7 business days. Neso is not responsible for any local duty, taxes or fees.

Shipping delivery times cannot be guaranteed at this time. Neso is not responsible for costs incurred due to shipping delays.

Unless it's a pre-order, we strive to ship an order in 1-2 business days of receipt.

If the order has not shipped, we are happy to make changes for you. If it's been shipped, we will pass-through any shipping charges we incur for changes.

For other delivery options, please contact info@neso.com or 888-267-8188 prior to placing your order.

What's Included

• Neso tent (7 ft x 7 ft)
• Carrying bag (19.5 in). Fits in a carry-on suitcase!
• 2 rust-proof aluminum poles (5.5 ft)
• 4 anchor bags to fill with natural resources like sand or rocks
Care Instructions

Do not leave your Neso up for longer than 24 hours to preserve the life of the fabric.

Before packing away your Neso, shake out the sand and make sure the tent and all parts are dry.

If you are adding rocks to the anchor bags, avoid using sharp or abrasive rocks as these may rip holes in the fabric.

Washing Instructions

Remove anchor bags or straps and wash separately.

Machine wash cold or hand wash on gentle/delicate cycle. Tumble dry low or hang dry. No iron, no bleach.
Share
View full details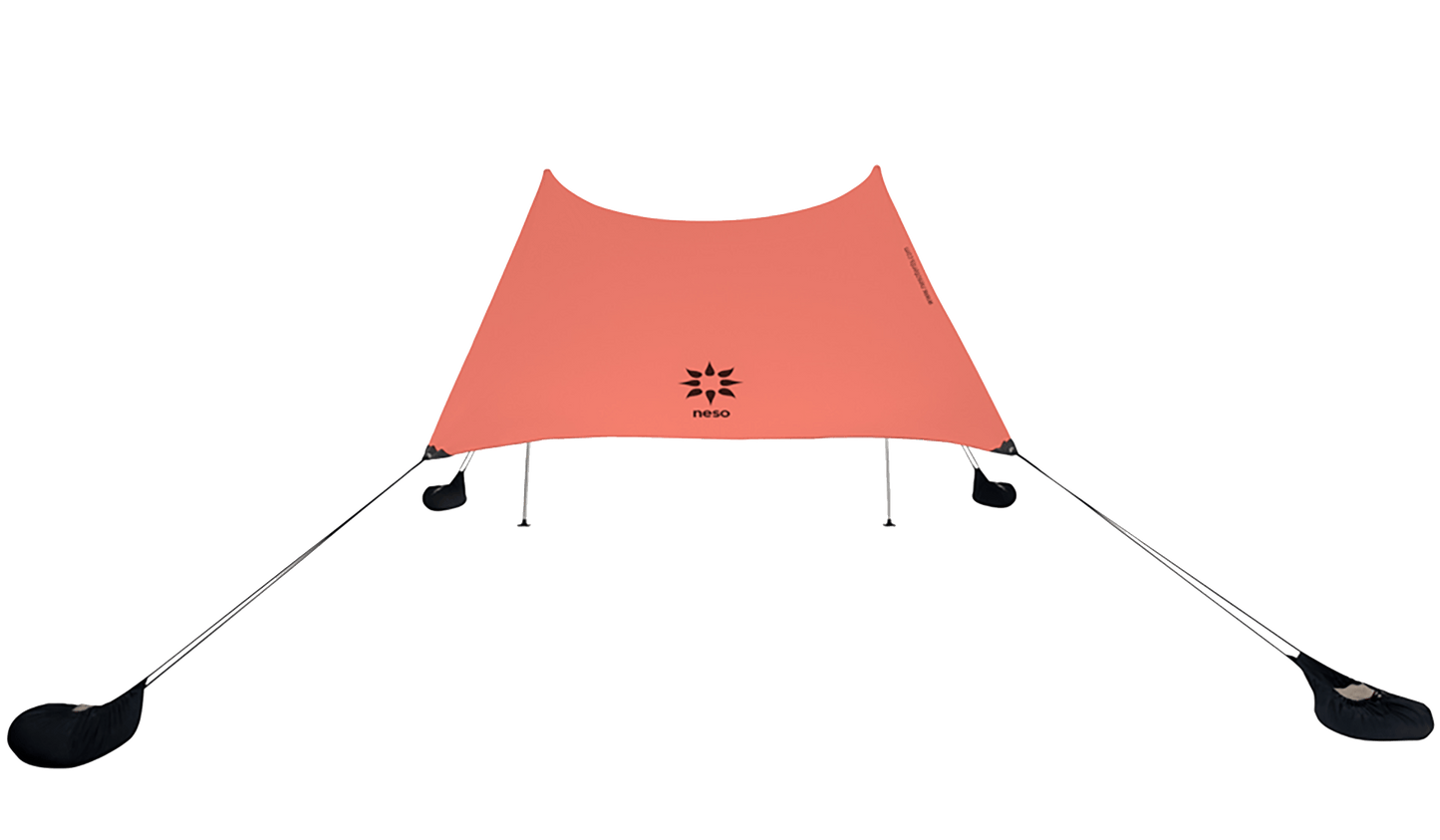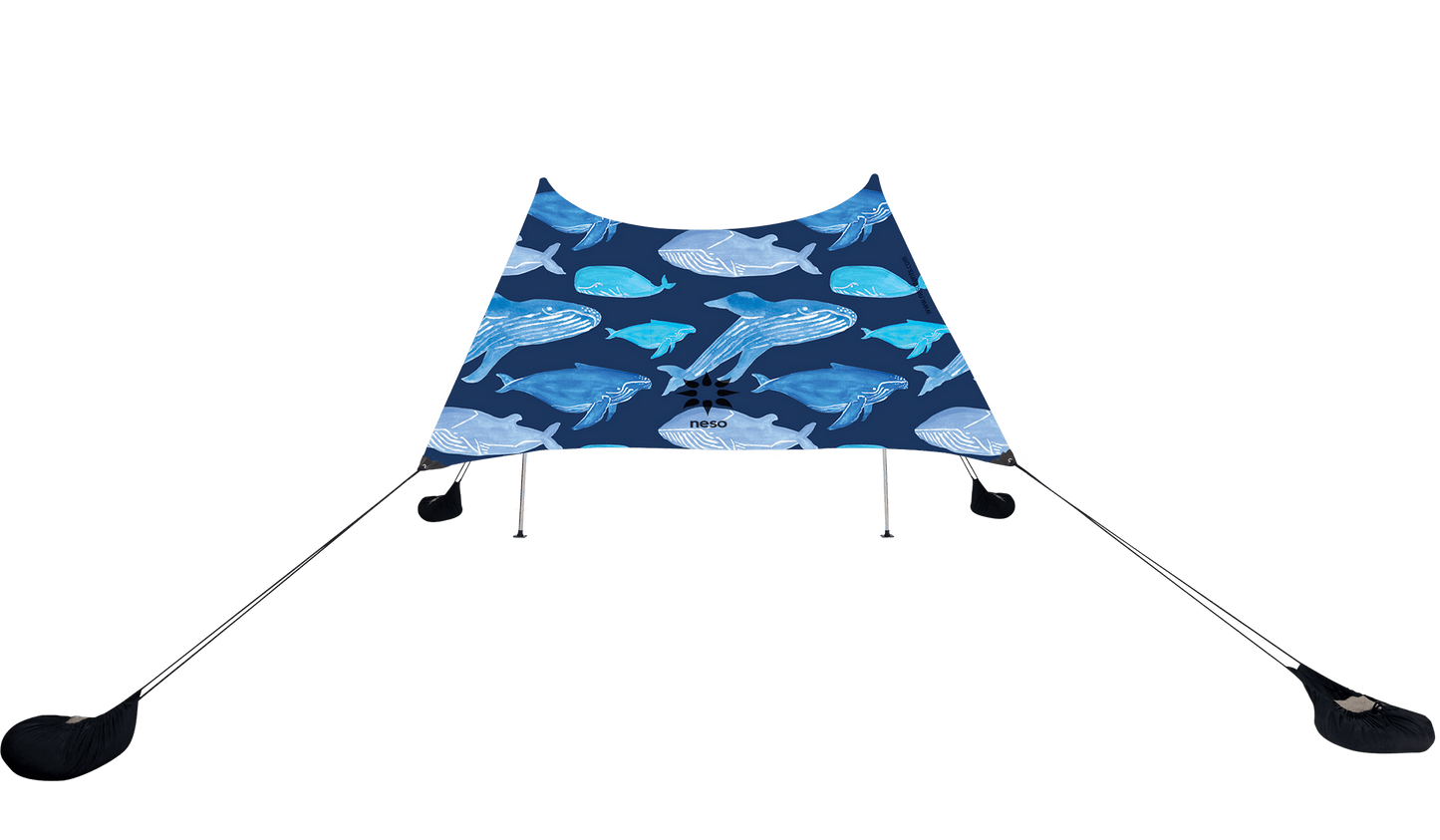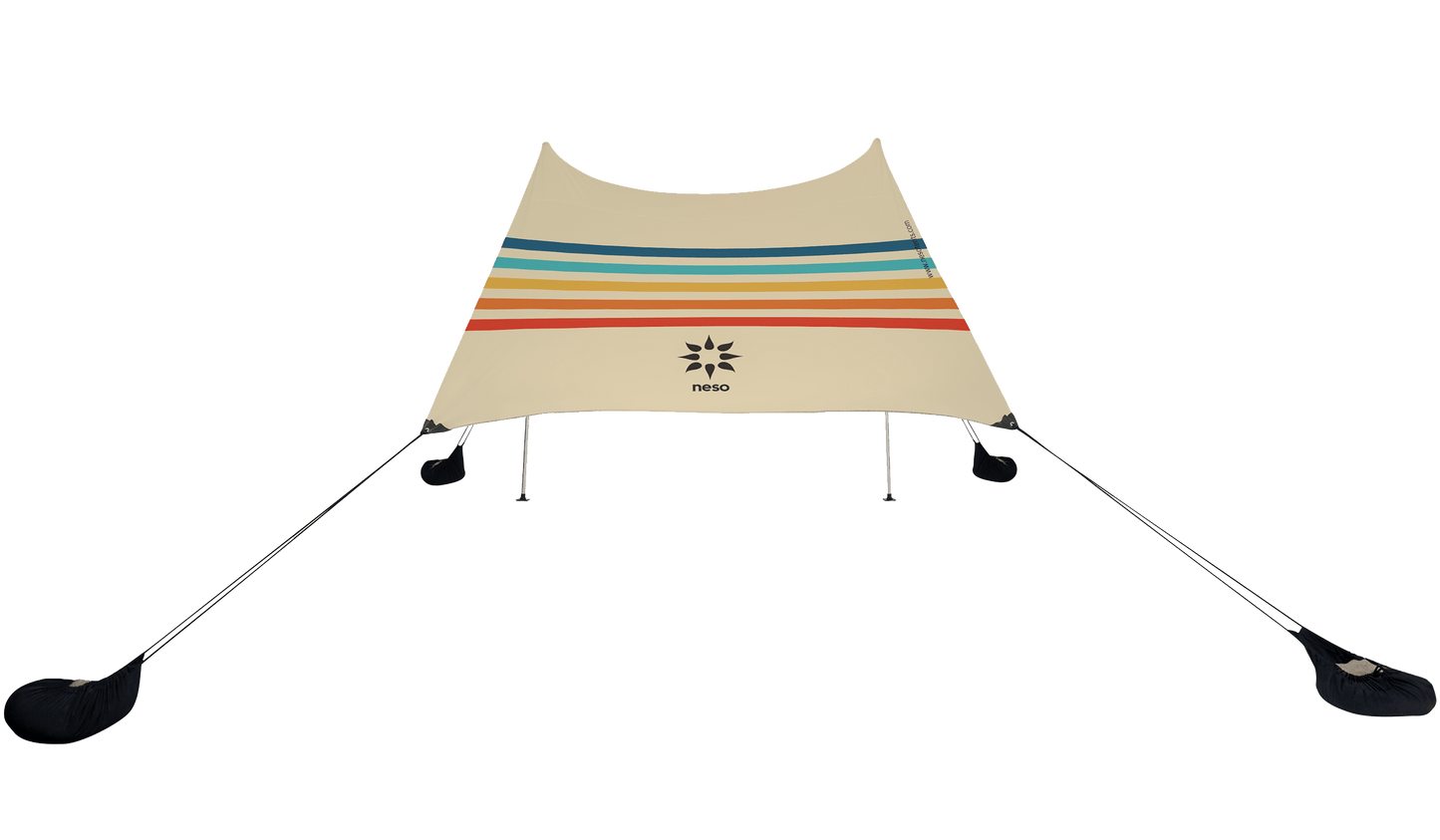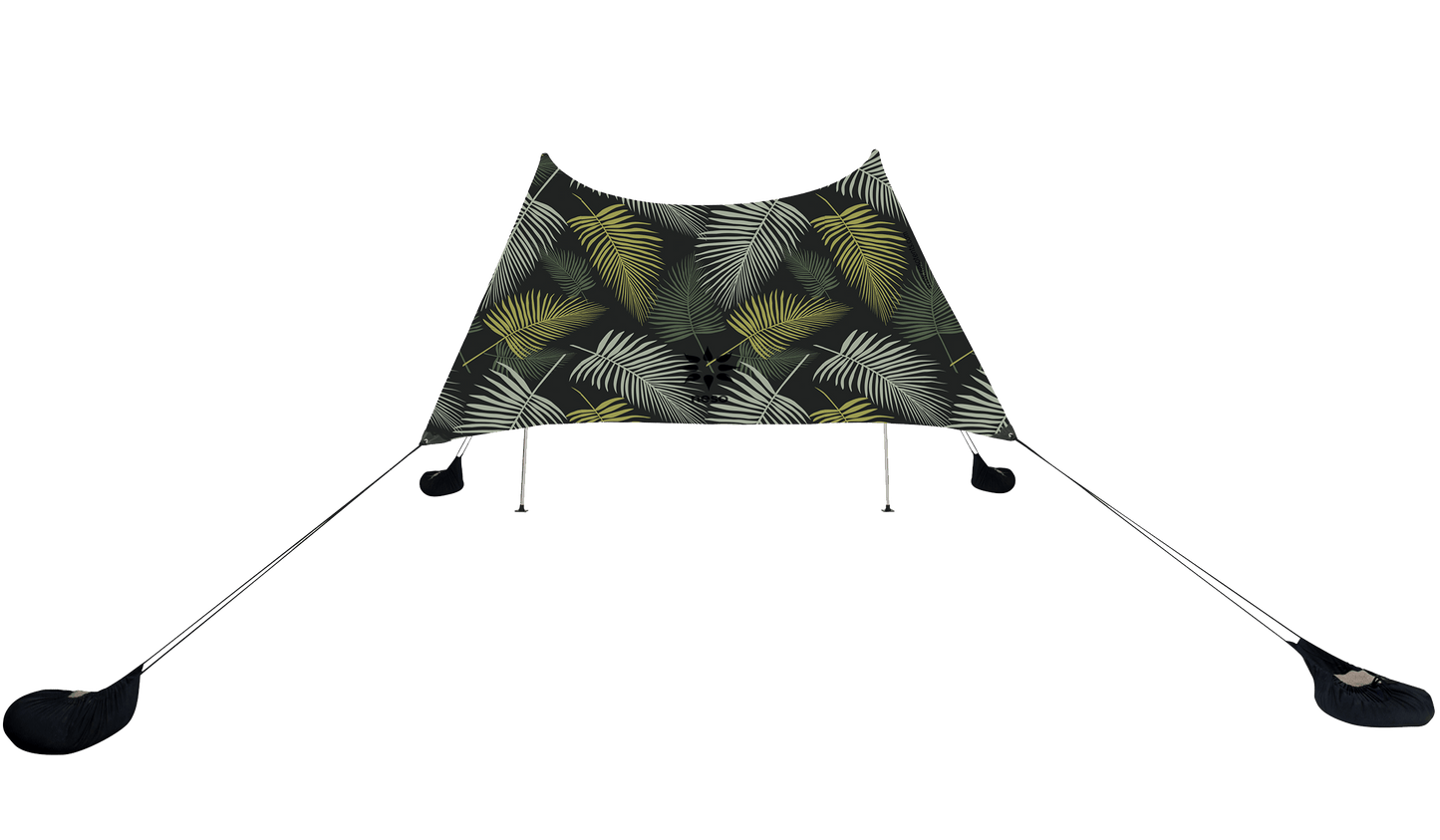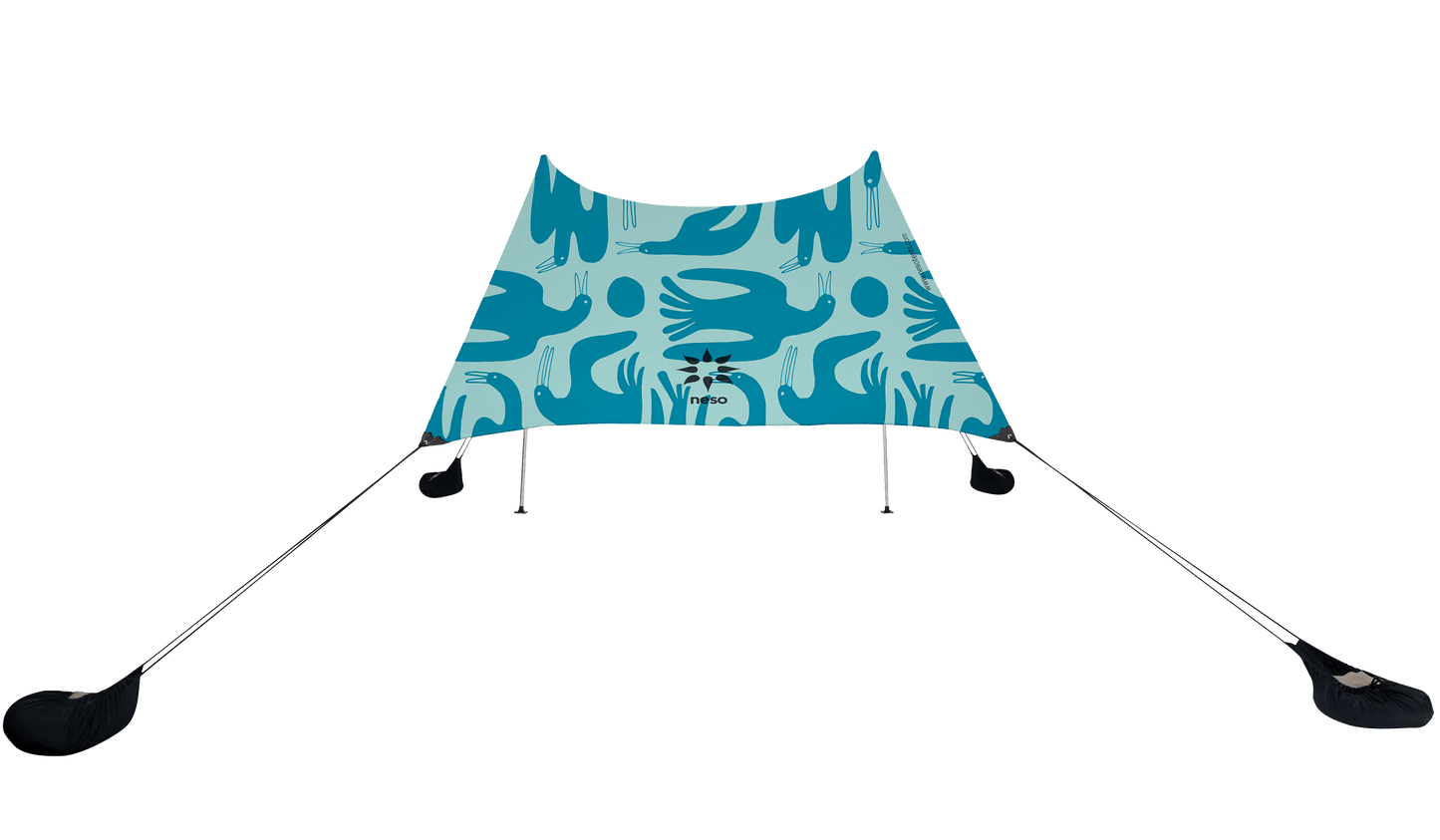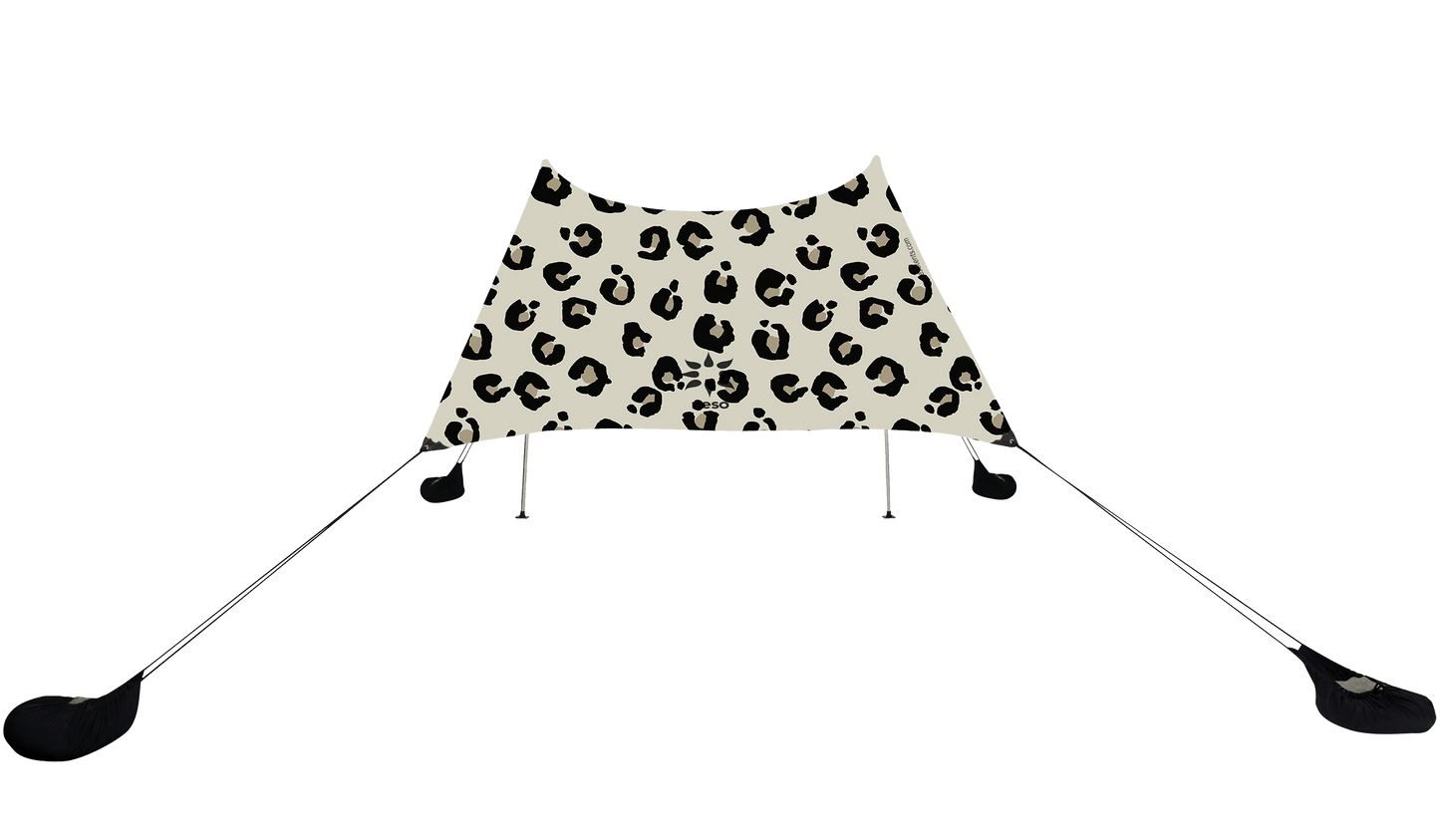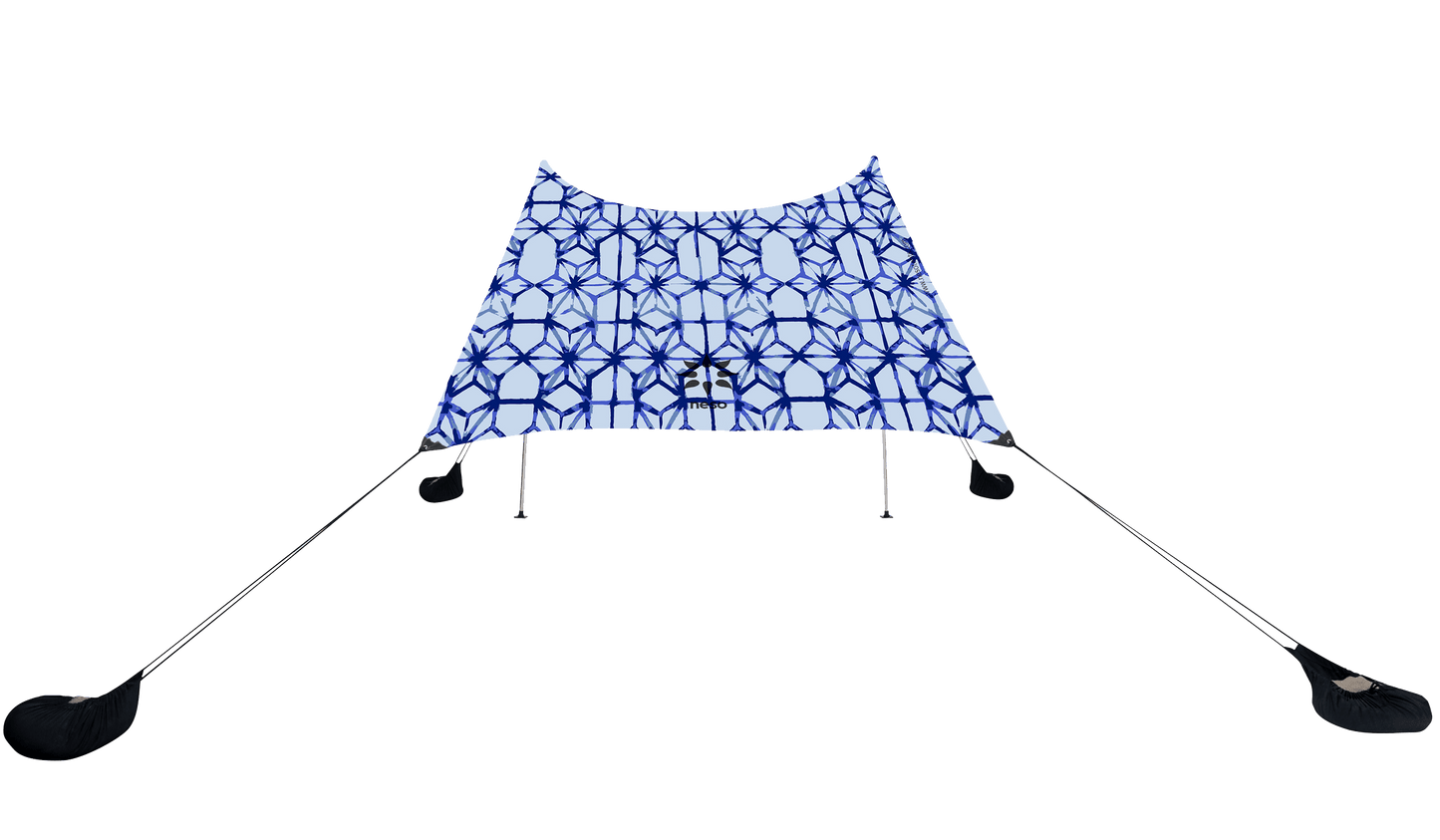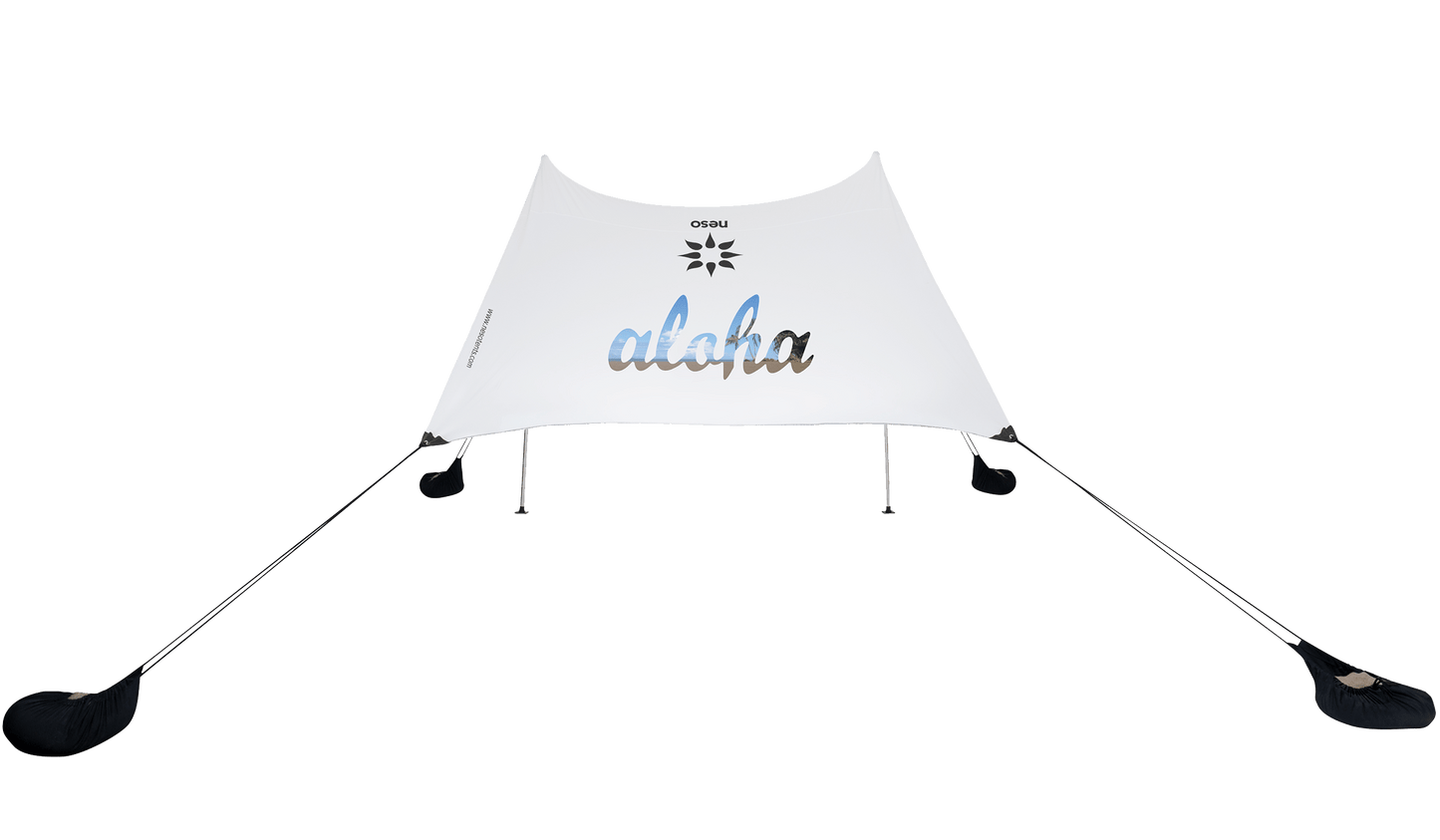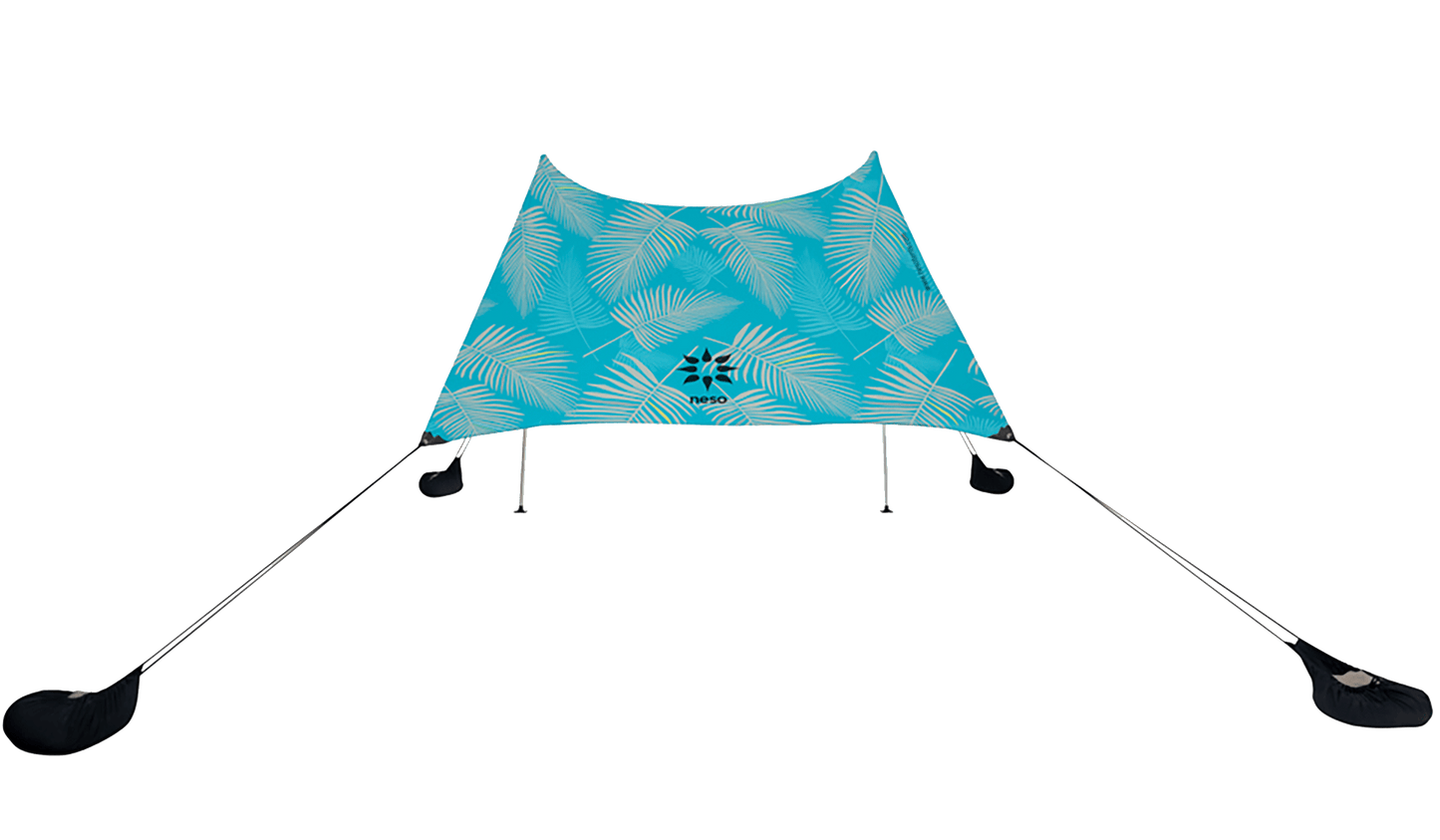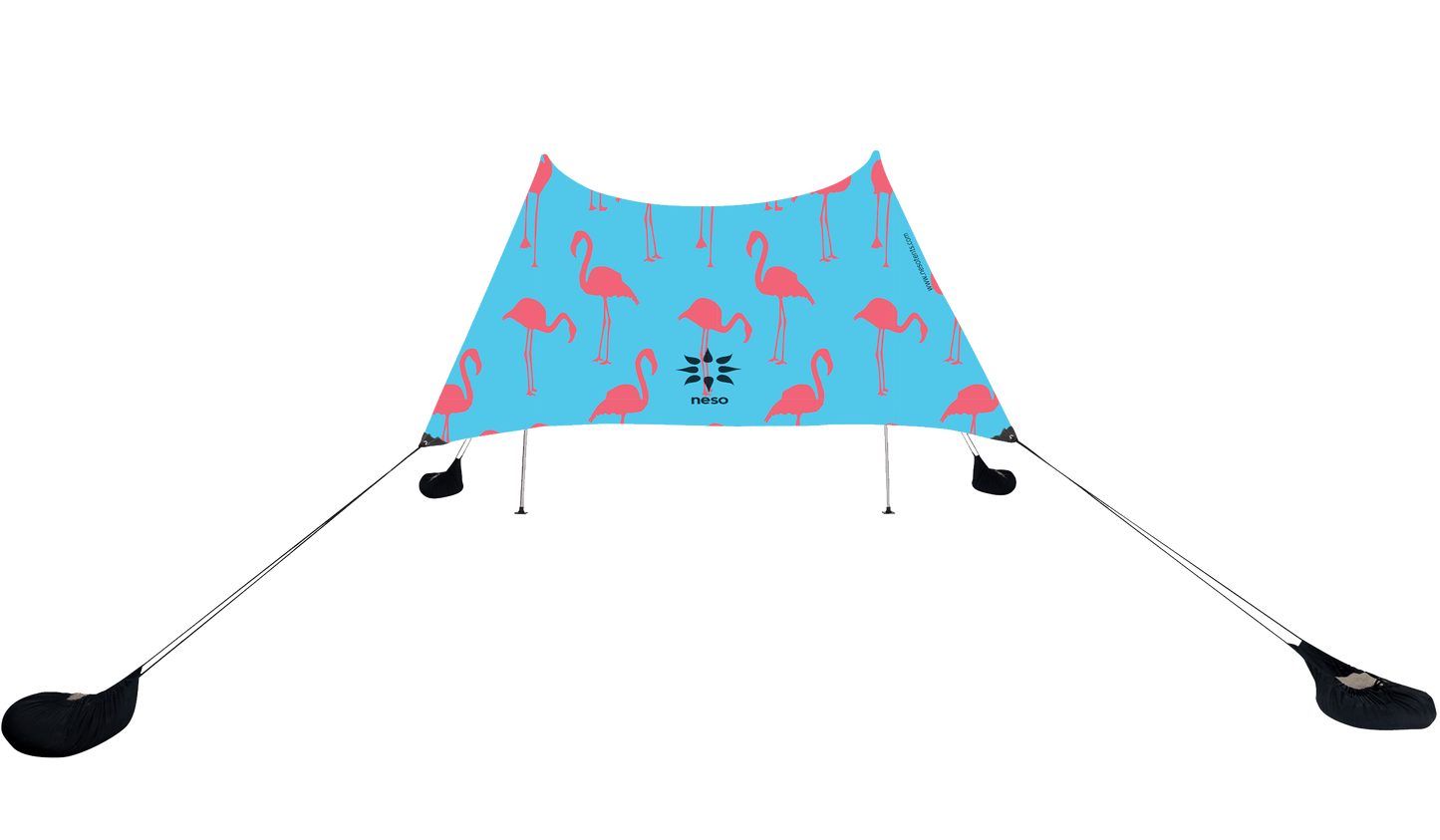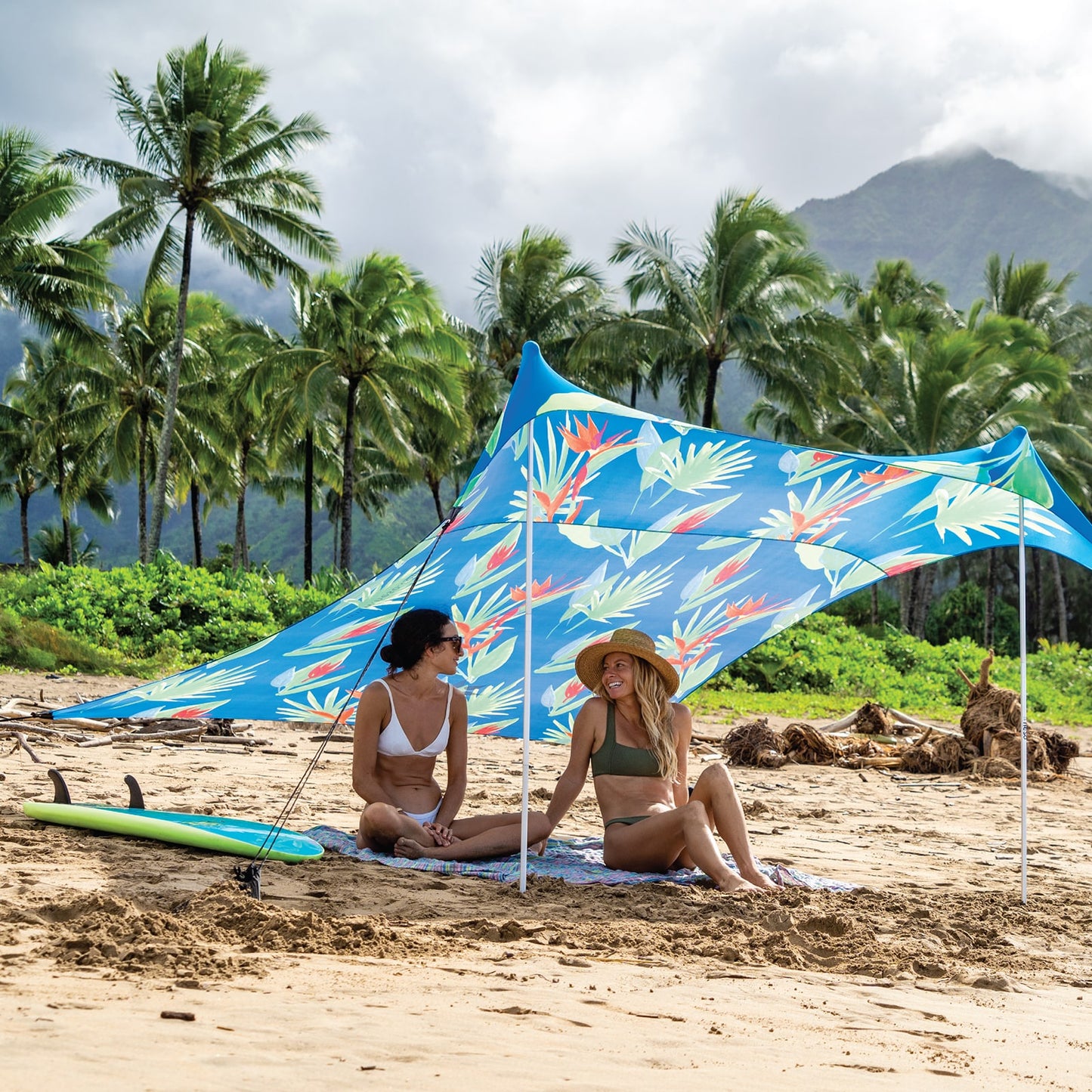 Who s Mary
Purchase as a gift for Christmas
Obsessed. Perfect for Hawai'i.
I really love these tents. The design is brilliant. It is absolutely as quick to set up as described. The poles are high quality and the sections basically pull themselves together when straightened. The fabric is extremely resilient, stretchy, super satisfying to the touch and perfect for preventing you from rotting in the sun. The bag holds poles and the tent itself in a very comfortable, light/easy to carry bag. I will say the smallest Neso holds up to mid-higher wind + gusts the best by far if you live near or frequently visit windy beaches. Shifting/stronger winds don't affect the smaller tent nearly as much. The small tent provides plenty of coverage for most. I have the grande as well, it is my favorite but you may require a second set of poles to mitigate wind if above 15+ mph or strong gusts. That is not a design flaw, it's simple physics. The grande is big and can be like a windsail in high wind (20 mph+ or shifting winds). Erect as instructed and this mitigates most of it unless the winds are STRONG and 180-360 degree shifting - nothing will hold up to that and I have tried EVERY type of cover available. This tent is brilliant. Do not buy or struggle with an umbrella ever again. Claiming your umbrella holds up better in the wind is complete hogwash. Claiming your umbrella is better than any of these in wind is total hogwash. Would absolutely buy again if I didn't have all my needs already covered with a Neso in multiple sizes 😂. 🤙🏻
Not for Windy Aruba
We tried to use it for 3 days and it collapsed with every Divi wind gust. We bought an umbrella which held better. Not suitable for windy Caribbean islands.
Fast setup, even in the wind!
This is an amazing product, skillfully packaged and easy to set up and take down. We live in Southern California and are so tired of umbrellas that are a pain to set up, especially on windy days! I don't know why we waited so long to order this ten but I'm so glad we finally did!