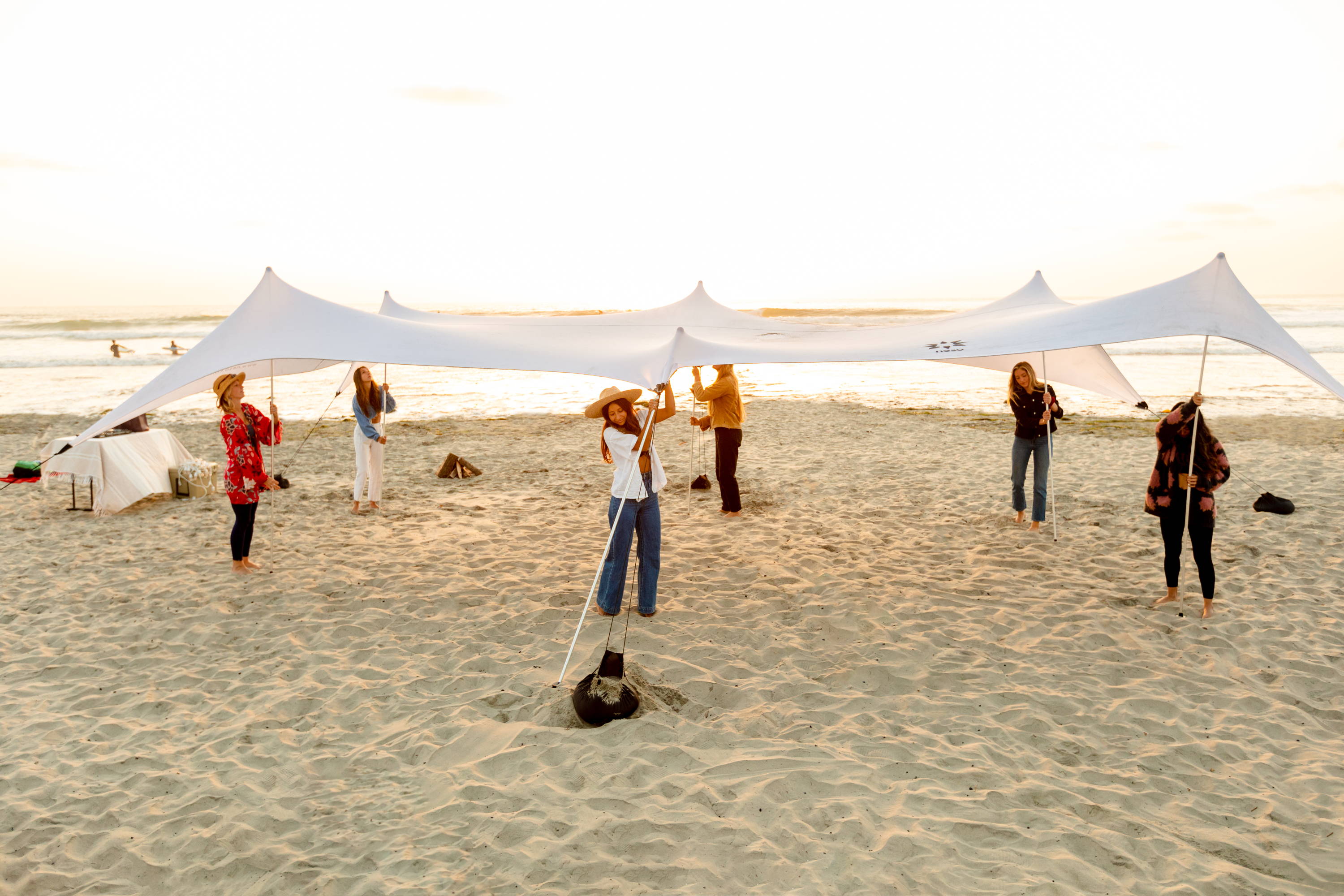 BRING THE PARTY
WHEREVER YOU GO
WITH NESO
Soak in the good vibes with our biggest tent yet measuring at a spacious 11 ft 2 in x 22 ft 4 in.

The Neso Party Tent will provide shade and atmosphere for your next get-together, whether on beach or land.

Weighing only 23 lbs this tent can be carried anywhere in our signature tent bag, giving you ease to get the party going.




---
Blocks UV Rays
For Sun Protection
Patented Anchoring Technology
Lightweight &
EasyTo Carry
Packs Down
Into Small Bag
Reinforced Corners
For Added Strength

Water Resistant
For Rainy Days

---
★★★★★

Our large group used the Party Tent in Destin, FL. It held up to the wind and kept the whole group of 20 in the shade. Matter of fact, I think I sold ten tents while I was relaxing in the shade to all the neighbors that had the old-style tents that were getting blown away.

-Josh L.
★★★★★

This is a great product, light weight, easy to use and store and holds up to coastal winds extremely well when properly erected! I had the Grande, now have both the Party Tent and the Gigante... The Gigante is my normal day to day shade and works really well for the 4 of us usually hanging by the surf. I expect to get at lease 3 years out of this product as I did the Grande... can't say that about pop ups or umbrellas... works on the beach or in the park as well!

-Mike A.
★★★★★

It took me all of 10 minutes to get it set up. The 7 of us had plenty of shade from the sun. It makes it a lot more pleasant for an all day beach day. We also had several people asking us what it was and where we got it.

-Josh K.
---
Neso provides innovative, portable, and lightweight beach products for your next sunny adventure. Our team is united in our love of the outdoors. We are friends, surfers, travelers, and hikers.

Life happens outside. We share a commitment to taking care of our bodies and our planet, and most importantly we understand that time with our families is precious.