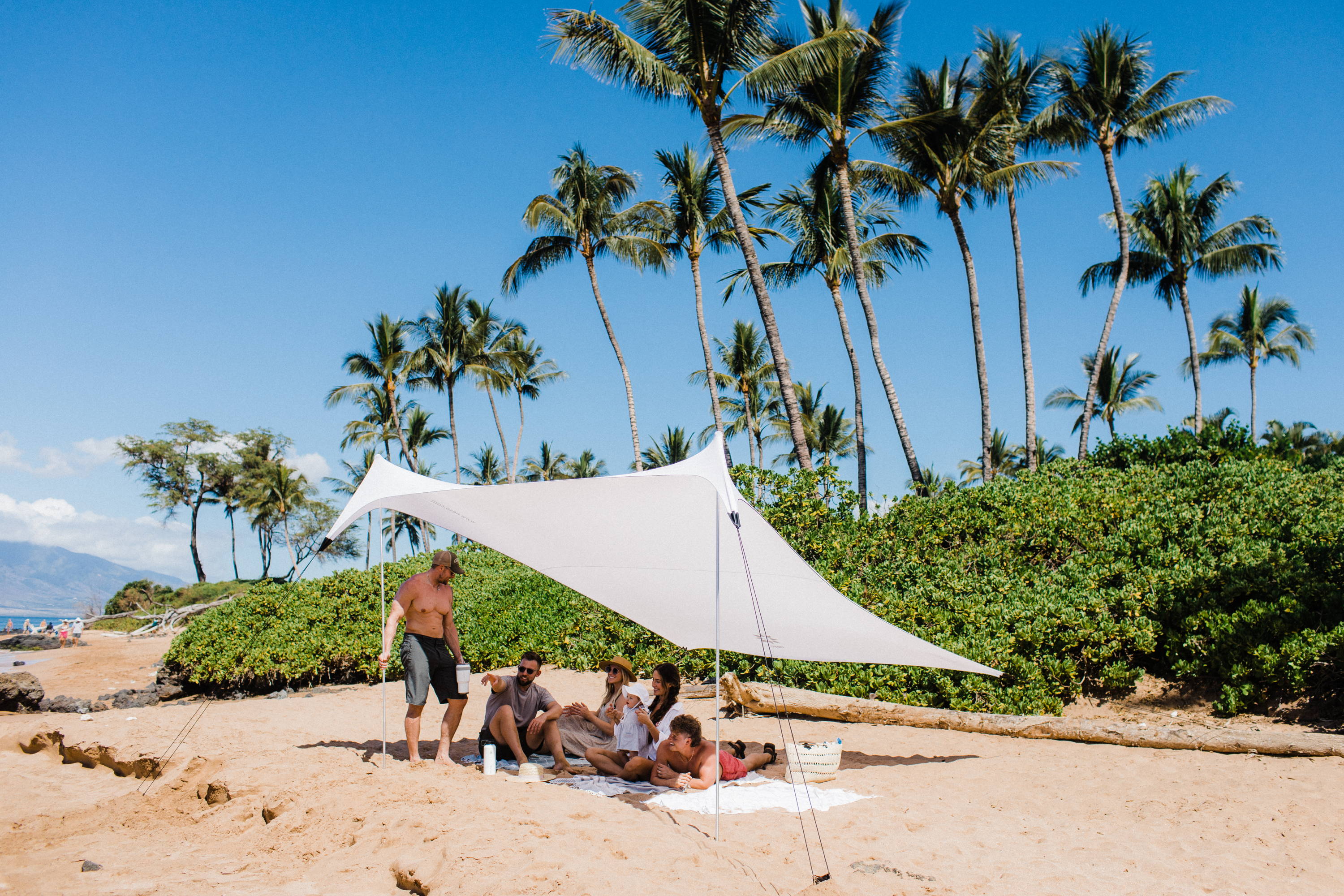 BEACH DAYS JUST GOT
A WHOLE LOT SHADIER
INTRODUCING THE
NESO BEACH TENT
Stop wasting your time with traditional umbrellas that blow over, are hard to transport, and poorly block out the sun. Since our beginnings, Neso has been on a mission to provide a revolutionary beach tent that solves all of those problems while doing it in style.  




Blocks UV Rays
For Sun Protection
Versatile
Anchoring Options
Packs Down
Into Small Bag
Reinforced Corners
For Added Strength

Water Resistant
For Rainy Days

★★★★★
Love This Sunshade

Super portable, lightweight, comes with its own storage bag, convenient and easy to transport and even easier to set up and take down. Won't blow inside out like a beach umbrella and it looks great too! Neso got it right!

Gali B. On Neso 1 Tent
★★★★★
Perfect beach tent

I've only used it a few times, but set up was really easy with little to no learning curve. The second time only took me a few minutes and there hasn't been any issue with the constant changing winds at the beach

Billy M. On Neso 1 Tent
★★★★★
Really cool and does the job!

Easy set up, protects from the sun, and looks so cool!!! Perfect combo!

Timothy G. On Neso 1 Tent

★★★★★
Awesome tent!

We saw these tents in Florida on the beaches and loved how easy they were to set up and how flexible it was for pole positioning to accommodate wind and shade. Bought one next day and loved it right away! Go with 2 extra poles!

Brett A. On Neso 1 Grande
★★★★★
Life changing

We go to the beach often and have tried so many tents - with 4 kids this tent was spacious and comfortable and so easy to set up. The kids even help put it up and tear it down. Must have for anyone with a young family!

Shruti C. On Neso 1 Grande
★★★★★
Easy peasy

Great idea and invention. It's perfect for all ages. We're in our seventies and it beats umbrellas and all that other heavy bulky stuff. This is so easy my six year old grandson helps me with it and has put it up on his own. He's the one that told me it was " easy peasy, G'pa." Thanks.

Ted A. On Neso 1 Grande
Neso provides innovative, portable, and lightweight beach products for your next sunny adventure. Our team is united in our love of the outdoors. We are friends, surfers, travelers, and hikers.

Life happens outside. We share a commitment to taking care of our bodies and our planet, and most importantly we understand that time with our families is precious.